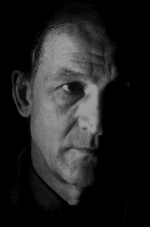 Daniel J. Travanti was born in Kenosha, Wisconsin on March 7, 1940, but spent much of his youth in Iowa. Familiar to many as Captain Frank Furillo in Hill Street Blues, he also portrayed John Walsh, the father of an abducted child, in the TV movie Adam (1983) . In addition to his TV roles, Travanti is very active in the theater. In June of 1995, he sold his home in Pacific Palisades to Arnold Schwarzenegger and Maria Shriver.
Filmography (Films, TV, Series)
2002 Design - "Peter Mallow"
1999 Something Sweet - "Harrison"
1997 "Poltergeist: The Legacy" (TV) select eps - "William Sloan
1996 To Sir with Love 2 (TV) - "Horace Weaver"
1995 Just Cause - "Warden"
1995 Siao Yu/Saonui Xiaoyu - "Mario Moretti"
1995 "The Wasp Woman/Forbidden Beauty" (TV)
1995 "The Outer Limits" - "The Voice of Reason", (ep # 1.21) 8/20/95 (TV) - "Chairman Thornwell"
1994 "My Name Is Kate" (TV) - "Hal Bannister"
1993 "Missing Persons" (TV Series) - "Lt. Ray McAuliffe"
1993 "In the Shadows, Someone's Watching" (TV) - "Drum London"
1992 "The Christmas Stallion" (TV) - "Alan"
1992 "Weep No More, My Lady" (TV) - "Ted"
1991 "Eyes of a Witness" (TV) - "Roy Baxter"
1991 "Tagget" (TV series)
1990 "Megaville"- "Duprell"
1989 "Fellow Traveller" (TV) - "Jerry Leavy"
1989 "Howard Beach: Making a Case for Murder" (TV) - "Joe Hynes"
1989 Millennium - "Dr. Arnold Mayer"
1988 "I Never Sang for My Father" (TV)
1988 "Midnight Crossing" - "Morely Barton"
1986 "Adam: His Song Continues" - "John Walsh"
1986 "Murrow" (TV)
1984 "A Case of Libel" (TV)
1984 "Aurora by Night" (TV) - "David Ackermann"
1983 "Adam" (TV) - "John Walsh"
1982 "Newhart" episode 'A View From the Bench' - as himself
1981 "Hill Street Blues" (TV Series) - "Capt. Frank Furillo"
1976 St. Ives - "Johnny Parisi"
1970 "The Love War" (TV)
1965 Who Killed Teddy Bear?
Check out more detailed filmography at the IMDb
Compiled from various sources including IMDB and a Kenosha Celebrities page.