See the NEWS for the latest info on the actors of P:TL.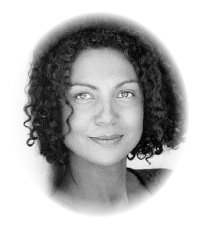 Personal Information:
Date of Birth: May 28th, 1965. She's a Gemini.
She was born in Vancouver, British Columbia, Canada but raised mostly in Los Angeles, California, USA.
Robbi's father is Tommy Chong (of the counterculture comedy team Cheech and Chong.) Her sister is well-known actress Rae Dawn Chong. (No wonder she avoided getting "into the business" at first!)
The following was paraphrased from an article in Maclean's March 10, 1997 issue:
Her first acting role was in a French movie called "Public Security." After that she studied acting in L.A. for two years and began appearing frequently on stage and television, working full-time. She now films P:TL in her hometown of Vancouver.
Robbi was a Paris model from 1983 - 1988.
"She modeled haute couture for Chanel, Jean Paul Gaultier, Issey Miyake and Karl Lagerfeld and did print work for fashion mags: Vogue, Elle and Marie Claire." - MGM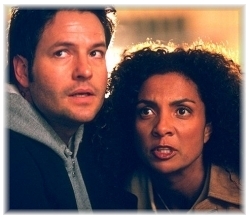 1999 "The Outer Limits" episode "Starcrossed" which was directed by Helen Shaver and co-starred fellow P:TL cast member, Derek de Lint.
1999 "The Outer Limits" episode called "Blank Slate" (photo to the right) - "Hope Wilson"
1996-1999 "Poltergeist: The Legacy" - "Alex Moreau"
1995 Fatally Yours video - n/a
1995-96 Murder One (Season One) - "reporter" (episode unknown)
1994 Jimmy Hollywood - Casting Secretary
1992 "You Bet Your Life" tv series - Assistant
1991 The Five Heartbeats - n/a
1990 Far Out Man (a.k.a. Soul Man II) - Dancer
1984 Cheech and Chong's The Corsican Brothers - Princess III
Miscelleanous tv series guest spots:
Showtime's Zalman King's Red Shoe Diaries - "Girl On A Bike"
"Dave's World"
"The Cosby Show"
"Murder One"
"Amen"
Producing - Robbi will be producing an upcoming film that her sister, Rae Dawn Chong, will be directing
1998 October 31 Chat Transcript from SCIFI.CON3 with Derek de Lint & Robbi Chong
1998 October 14 Chat Transcript from RealHollywood chat with Robbi Chong